Regulatory
FCC, EEA, UK and additional regulatory information is available on the Snapchat App by going to Settings > Pixy > Regulatory.
EEA and UK
Product Characteristics
Pixy has the following characteristics:
Class C0 (in accordance with EU Regulation 2019/945 and UK Unmanned Aircraft (Amendment) (EU Exit) Regulations 2020/1583).
Less than 250 grams.
Maximum take off mass: 250 grams.
The product is not designed to be operated with an external payload.
The product operates on pre-programmed flight paths, and the Snapchat app may be used to remotely terminate a flight if needed.
In the event of loss of data link, the product will continue its pre-programmed flight path and then end the flight.
Information for operators
EEA: Please familiarise yourself with the European Aviation Safety Agency (EASA) information Notice available here: https://www.easa.europa.eu/sites/default/files/dfu/easa_c0_with_camera_v2_1.pdf.
Norway: All operators of Pixy must register, and depending on the specific use, complete the course and pass the online exam at www.flydrone.no. Your Pixy must be insured before being used in Norway in accordance with Section 7 of the Regulations on aviation with unmanned aircraft in open and specific category (FOR-2020-11-25-2460)
UK: Please familiarise yourself with the information on the Civil Aviation Authority (CAA) website available here: https://www.caa.co.uk/consumers/unmanned-aircraft-and-drones/.
France: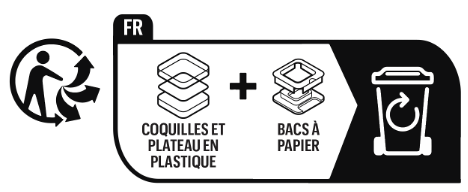 ADEME Unique Registration Number: FR028937_06D1V9
Compliance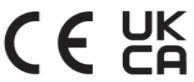 Snap Inc. hereby declares that Pixy (serial number located on the back of this document), is of class C0 and in compliance with:
| | |
| --- | --- |
| EEA + Northern Ireland | Great Britain |
| Regulation 2019/945 | Unmanned Aircraft (Amendment) (EU Exit) Regulations 2020/1583 |
| Directive 2014/53/EU | Radio Equipment Regulations 2017/1206 (as amended) |
| Directive 2011/65/EU | Restriction on Certain Hazardous Substances in Electrical and Electronic Equipment Regulations 2012 (as amended) |
| Regulation 1907/2006 | Regulation 1907/2006 (as adopted and amended) |
The accompanying USB-C Cable also complies with
| | |
| --- | --- |
| EEA + Northern Ireland | Great Britain |
| Directive 2014/30 | The Electromagnetic Compatibility Regulations 2016 (as amended) |
Please see here for our full EEA GB Declaration of Conformity: www.pixy.com/eu-declaration.
Model number: 006
Frequency Information
Frequency range (MHz): 2400-2483.5; 5150-5250; 5725-5850.
Highest EIRP power in the range (dBm): 20 (CE/SRRC/MIC) 23 (FCC); 20 (CE/SRRC) 23 (FCC); 14 (CE) 23 (FCC/SRRC).
Note that this device is restricted to indoor use when operating in the 5150 to 5250 MHz frequency range.

This symbol indicates that Pixy and/or its battery should be recycled or disposed of separately from household waste according to local laws and regulations, and taken to local collection points where available. This product has been designed for safe removal of the batteries at end-of-life bya waste treatment facility. Please recycle or dispose of the product at end-of-life in accordance with local requirements.
United States
FCC Regulations
This device complies with part 15 of the FCC Rules. Operation is subject to the following two conditions:
This device may not cause harmful interference, and
This device must accept any interference received, including interference that may cause undesired operation.
NOTE: This equipment has been tested and found to comply with the limits for a Class B digital device, pursuant to Part 15 of the FCC Rules. These limits are designed to provide reasonable protection against harmful interference in a residential installation. This equipment generates, uses and can radiate radio frequency energy and, if not installed and used in accordance with the instructions, may cause harmful interference to radio communications. However, there is no guarantee that interference will not occur in a particular installation. If this equipment does cause harmful interference to radio or television reception, which can be determined by turning the equipment off and on, the user is encouraged to try to correct the interference by one or more of the following measures:
Reorient or relocate the receiving antenna.
Increase the separation between the equipment and receiver.
Connect the equipment into an outlet on a circuit different from that to which the receiver is connected.
Consult the dealer or an experienced radio/TV technician for help.
FCC ID: 2AIRN-006
Responsible party (contact for FCC matters only):
Snap Inc., 3000 31st Street, Santa Monica, CA 90405, USA
www.pixy.com
RF Exposure Information (SAR)
This device meets the government's requirements for exposure to radio waves. This device is designed and manufactured not to exceed the emission limits for exposure to radio frequency (RF) energy set by the Federal Communications Commission of the U.S. Government.
This device complies with FCC radiation exposure limits set forth for an uncontrolled environment. In order to avoid the possibility of exceeding the FCC radio frequency exposure limits, human proximity to the antenna shall not be less than 20cm (8 inches) during normal operation.
FCC Note
Snap Inc. is not responsible for any radio interference caused by unauthorized modifications to this equipment. Changes or modifications not expressly approved by the party responsible for compliance could void your authority to operate the equipment.
Commercial Operators
If you fly this drone in the United States for work, business, or any other purpose that may directly or indirectly lead to financial gain ("Commercial Operation"), you must adhere to the requirements of 14 C.F.R. Part 107. Commercial Operation of this drone encompasses all operation for compensation or hire, or in connection with a business, and may include, but is not limited to, the use of drone footage in advertising, the sale of drone footage, and the monetization of social media using drone footage. The requirements under Part 107, among other things, include obtaining a remote pilot certificate with a small unmanned aerial system rating from the Federal Aviation Administration, registering this drone with the Federal Aviation Administration, and adhering to all relevant operational rules (e.g., supervision of drone operators who are under the age of 16; remain away from manned aircraft and airports; etc.).
For more information, and to find out whether you must take action to comply with FAA regulations before flying your drone, go to: https://www.faa.gov/uas/commercial_operators/.