Pixy Home
After you navigate through your Snap profile to Pixy in My Account you'll see your My Pixy page. This is your route to pairing and help guides, as well the Settings page where you can update Pixy and personalize flight paths.
Pixy Home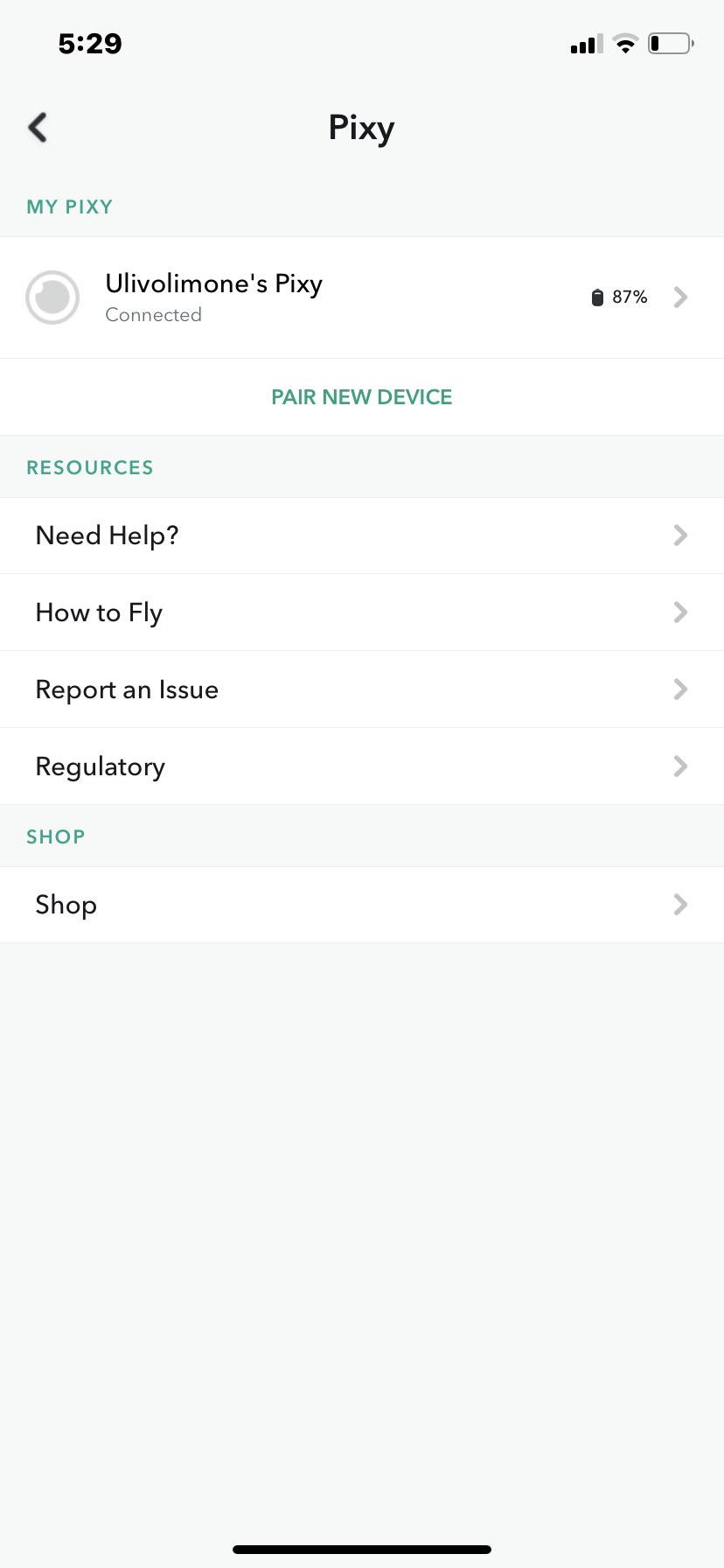 Click here to pair Pixy for the first time, or reconnect if you have previously paired.
If you are already connected you can click on Your Pixy to move through to settings. Please note that Pixy needs to be set to standby (STBY) or a flight path for the connect button to re-pair Pixy.

When Pixy is paired and the dial is not set to off you'll be able to see the charge level here and whether a software update is available.
Need Help?
Clicking here will take you through to the support site with How To videos and articles about using Pixy and best practices. If you need to talk to someone you'll be able to contact our support team, or alternatively you can get hold of us through Report an Issue below.
How to Fly?
Clicking this link will replay the Pixy getting started video again.
Report an Issue
This link gives you the opportunity to get more information or raise a ticket with our support team.
Regulatory
This link will take you to the Pixy Policies & Safety section of the support site.